This deal has ended
Sewer Main Drain Line Cleaning + Video Inspection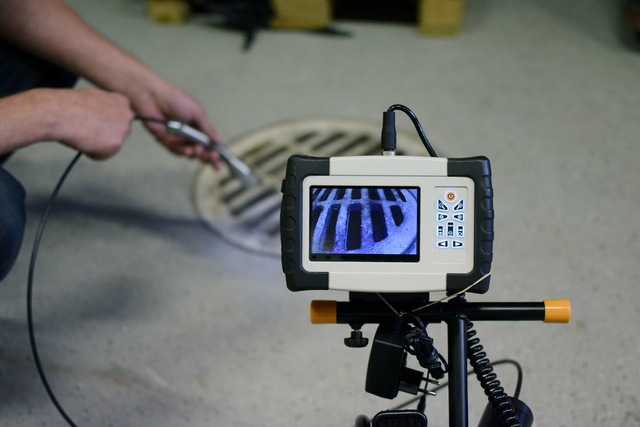 Maintaining and inspecting your main drain line helps to prevent nasty sewage backups.
Buy this offer for only $99 (normally up to a $199 value), and let R-Mech Plumbing, Heating, and Cooling snake and inspect your main drain line.
What's Included
1. Main Drain Line Cleaning - A licensed and insured plumber will use a powered drain snake to ensure that your main drain is free and clear of debris.
2. Video Inspection - A licensed and insured plumber will also visually inspect the condition of your underground main line with a high-resolution video camera. Any potential trouble spots will be identified and reported to the homeowner.
For Your Convenience
We want DIMBY to be the easiest way to buy and enjoy home services. So there's no need to call! After you buy this offer online, R-Mech Heating and Cooling will call you within two weeks with your appointment date and time.
Questions
If you have any questions regarding your Sewer Main Drain Line Cleaning + Video Inspection please call R-Mech Heating and Cooling at (816) 920-5955.
Restrictions
Offer may be purchased through 8/24/2020. Paid Value Never Expires. Promotional Value Expires 2/28/2021. Includes up to 100 feet of drain line. This covers most homes. Additional fees will apply for longer lines. Any additional fees must be approved by the homeowner. No purchase limit. No cash value. Not valid with other offers. No partial redemption. Merchant is solely responsible to purchasers for the care and quality of the advertised goods and services.
This deal is not offered in your zip code - . Be sure to update your service zip code at checkout if you still want to buy the deal.
Before You Buy!