This deal has ended
Furnace + Install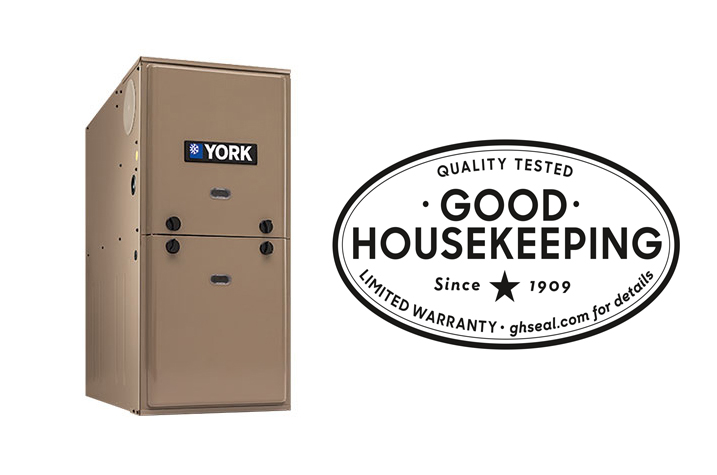 Replace your old, inefficient, and costly-to-maintain furnace with a new Latitude TG8S, made by York, for only $1,899 (normally a $2,700 value). Professional installation by factory trained professionals from R-Mech is included.
10-Year Limited Warranty
York is offering a 10-Year Limited Warranty on parts and labor for the TG8S when installed by R-Mech. All parts and labor within the warranty period will be billed directly to York. For the warranty to apply, the unit must be installed by R-Mech (a York Participating Dealer) and you must register the warranty within 90 days of installation.
Download/Print Limited Warranty
(PDF)
Warranty Registration
After installation, your warranty can be conveniently registered (and later verified) at
http://www.upgproductregistration.com/
.
Furnace Model Details
-Series: York Latitude™ Series TG8S
-Fan Motor: PSC Fan Motor with Single-Stage Burner
-Parts Warranty: 10-Year Parts Limited Warranty *
-Other Warranty: 20-Year Heat Exchanger Limited Warranty
-Capacity: 40 - 130 MBH
-Efficiency Rating: 80% AFUE
-
Product Website
Downloads
-
View/Print Product Brochure
(PDF)
-
View/Print User Guide
(PDF)
-
View/Print Limited Warranty
(PDF)
-
View/Print Technical Guide
(PDF)
Furnace Sizing
There is only one correctly "sized" furnace for your home. If your heating unit is too big, it will turn on and off too frequently, or "short cycle", which will cause a loss of efficiency and even damage your heating unit over time. If your heating unit is too small, it will run too often and on the coldest days of the year, may not be able to adequately heat your home. R-Mech will inspect your current heating system to ensure that you receive the right size. This offer includes up to a 5 ton unit - the largest residential unit available.
Installation Details
After you complete your purchase online, R-Mech will contact you within two weeks to schedule a "sizing" appointment. This appointment will allow R-Mech to inspect your current heating system and to order the correct size furnace for your home. A second "installation" appointment will be made after all necessary parts are verified in stock and available. For any questions or concerns regarding installation, please contact R-Mech at 816-920-5955.
Restrictions
Offer may be purchased through 12/31/2018. Paid Value Never Expires. Promotional Value Expires 5/31/2019. Valid for a York Latitude TG8S Furnace (up to 5 tons), installation, and disposal of your old unit. By appointment only. No purchase limit. May buy as gifts. Customer is responsible for registering warranty within 90 days of installation. No cash back. Not valid with other offers. No refunds after installation.
This deal is not offered in your zip code - . Be sure to update your service zip code at checkout if you still want to buy the deal.
Before You Buy!