This deal has ended
Window Cleaning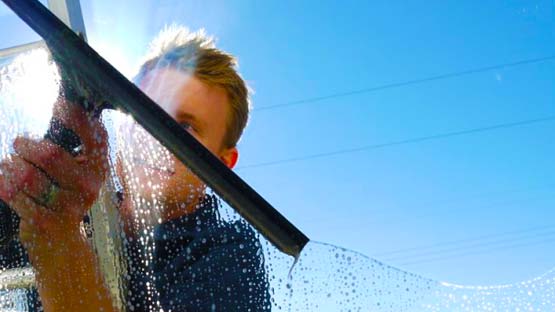 Get 20 exterior or interior windows cleaned for $119 (normally a $159 value).
This deal offers you maximum flexibility. For example, you might use your voucher to get 10 interior windows cleaned and 10 exterior windows cleaned (for a total of 20). Or just use your voucher to get 20 exterior windows cleaned - it's your choice!
You can buy up to 4 deals - good for 20 windows each, for a total of 80 windows!
Scheduling
We want DIMBY to be the easiest way to buy and enjoy home services. So there's no need to call! After you buy your deal online, you'll be contacted within two weeks to schedule your appointment.
All appointments will be scheduled by neighborhood. Of course, if you'd like, you can contact Triton directly to discuss specific concerns, appointment times, or questions call 913-633-5088. Every effort will be made to accommodate your scheduling needs.
Don't wait!
A limited number of deals are available.
Restrictions
Offer may be purchased through 10/16/2023. Paid Value Never Expires. Promotional Value Expires 4/30/2024. Limit 4 per home. NOT valid for storm windows. French Panes will incur a $0.50 surcharge per pane, per side. Neglected windows that require scraping will incur a $3 surcharge. Screen removal will incur a $2 surcharge per half (small) screen and $3 surcharge per full-sized screen. Screens can be wiped down for an additional $4 each or taken out and cleaned on both sides for $6 each. Third story windows will incur an additional fee of $4 each. If you cancel within 24 business hours of your appointment you are subject to a $25 fee, paid directly to Triton Window Cleaning. No cash value. Not valid with other offers. Partial redemption not allowed. By appointment only, subject to availability. Merchant is solely responsible to purchasers for the care and quality of the advertised goods and services.
This deal is not offered in your zip code - . Be sure to update your service zip code at checkout if you still want to buy the deal.
Before You Buy!