This deal has ended
A/C Clean, Check, and Service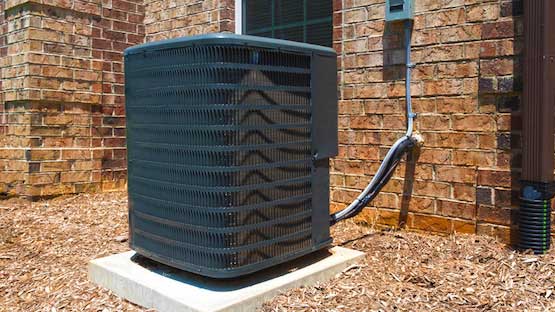 Get your air conditioner (or heat pump) cleaned, checked, and serviced for only $69 (normally a $119 value). You can purchase up to three vouchers, one for each air conditioning unit in your home. Service is provided by Everest Heating, Cooling, and Plumbing - a company that prides itself on great work and fair prices.
Annual Maintenance
It's recommended that you have your air conditioner (or heat pump) serviced once a year to keep your air conditioner operating at peak efficiency. And when your air conditioner is operating at peak efficiency, you spend less on utility bills.
Common Problems
Over the winter months - condenser coils get dirty, refrigerant leaks can develop, electrical contacts can corrode, and rodents who have made your A/C home during the winter months can be very damaging.
Benefits
In addition to saving money on utility bills by keeping your unit running efficiently, annual service helps to minimize mechanical break downs, which can be both expensive and inconvenient, especially during the peak Kansas City summer heat. Routine maintenance also extends the life of your system, which delays high replacements costs.
20 Point Air Conditioner Clean, Check, and Service*
-Clean outdoor condenser coils
-Check outdoor fan motor, fan prop, and bearings
-Check compressor
-Check condition of heat transfer fins on condensing unit
-Check and tighten electrical connections
-Check capacitors for leakage and test for required MFD output
-Inspect outdoor electrical disconnect if equipped
-Check for proper level of outdoor unit
-Check thermostat operation
-Adjust upper / lower damper if customer requests
-Check and clean condensate drain, if accessible
-Deactivate humidifier and set in summer position if equipped
-Check condensate pump and float type switches if equipped
-Clean indoor motor air intake and check blower wheel for excessive dirt or balance issues
-Start system and operate for 10 minutes, also check temperature drop across coils
-Check refrigerant charge, if needed. If additional coolant is required, additional charges will apply–paid directly to Everest Heating and Cooling at the time of service.
-Check for unusual of excessive noise or vibration of indoor and outdoor unit
-Check refrigerant tubing and insulation condition
-Shut system off and reset to customers desired settings
-Report on system performance and discuss overall condition with homeowner
*Please note that each cooling system (air conditioner or heat pump) has unique maintenance requirements. The above checklist serves as a general guideline. Technicians may perform more or less tasks, as your unit requires.
Restrictions
Offer may be purchased through 6/20/2022. Paid Value Never Expires. Promotional Value Expires 12/31/2022. Working Units: Valid for 1 residential central air conditioning system. Not valid for window or package systems. Non-Working Units: Offer may be substituted for a diagnostic call in lieu of maintenance service. By appt only. Not valid for on demand service. Standard 1" filter replacement available for an additional fee paid directly to Everest Heating and Cooling at the time of service. An alternate vendor may be used to accommodate scheduling needs. Not valid after hours. Appointments may be rescheduled due to inclement weather (cannot conduct appointment in the rain). Appointments may be rescheduled due to emergency outages. No purchase limit. May buy as gifts. No cash back. Not valid with other offers. Merchant is solely responsible to purchasers for the care and quality of the advertised goods and services.
This deal is not offered in your zip code - . Be sure to update your service zip code at checkout if you still want to buy the deal.
Before You Buy!