This deal has ended
Garage Door Tune-Up and Safety Check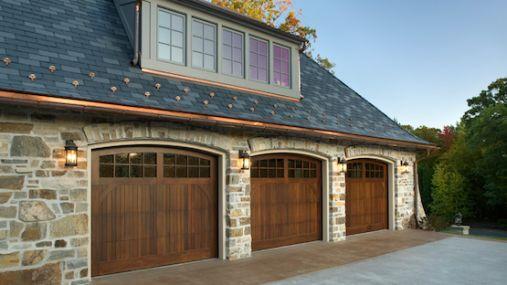 Get up to three garage doors tuned-up for only $49 (normally up to a $130 value).
Garage doors and overhead doors need regular maintenance. Over time, parts start to wear out causing your garage door and garage door opener not to work properly.
Right Track Door is offering to tune-up your doors, check them for safety, and make maintenance adjustments to keep your doors in good working order. And if your doors need more than a little maintenance - Right Track Door will provide a quote for repair work. This deal includes up to 3 garage doors. If you'd like more than 3 garage doors serviced, each additional garage door will incur a $49 fee paid directly to Right Track Door at the time of service.
There's no need to call!
After you buy your deal online, you will receive an email within 10 days to schedule an appointment. Please note that this deal is not intended as an emergency service call but every effort will be made to accommodate your schedule. If you have questions please call (816) 382-7429 or email
righttrackdoor@gmail.com
.
Garage Door Tune-Up Includes:
A. Inspect Your Door's Hardware
-inspect rollers, bearings, pulleys (moving parts)
-inspect lift cables for rust, fraying, and potential breakage
-inspect electric door lifts moving parts, and potential failure of mechanical system
-inspect weather seals
-check proper function of wireless keypad and re-program if needed
B. Maintain Springs, Chains and Seals
-lubrication of rollers, pulleys , bearings (moving parts)
-adjustment of chains, spring tension (with customers consent)
-tighten loose nuts, bolts, and screws
C. Safety
-test balance and weight of garage door
-test auto-reverse features and closing force adjustments
-inspect for power surge protection (surge protectors available at an additional cost)
-align/tighten photoelectric eyes
About Right Track Door
Right Track Door's mission is to provide professional, affordable, and honest garage door service to Kansas City and the surrounding suburbs.
Thomas Spriggel, owner and operator of Right Track Door, will personally evaluate your needs, listen to your concerns, offer suggestions, and give you a free handwritten bid. They are able to offer the same guarantees and warranties that larger companies offer, but without the overhead.
And they pride themselves on performing high quality work at an affordable price, and without the high-pressure sales tactics some other companies may use.
Right Track Door provides service for spring replacement, section replacement (wood or steel), general maintenance and repair, and new door and opener installation - always with FREE haul away of your old doors and openers!
A full, one-year warranty is offered on all work. And extended warranties may be purchased for an additional fee.
Restrictions
Offer may be purchased through 11/29/2022. Paid Value Never Expires. Promotional Value Expires 5/31/2023. Good for up to 3 garage doors (double or single stall) at one home. Limit 1 per home. Replacement parts not included. If needed, replacement parts will be billed at time of service and paid directly to Right Track Door. Voucher includes up to 3 garage doors. If you'd like more than 3 garage doors serviced, each additional garage door will incur a $49 fee paid directly to Right Track Door at the time of service. All services must be redeemed during a single visit by same household. No cash value. Not valid with other offers. NOT VALID FOR EMERGENCY SERVICE CALLS. No partial redemptions. Merchant is solely responsible to purchasers for the care and quality of the advertised goods and services.
This deal is not offered in your zip code - . Be sure to update your service zip code at checkout if you still want to buy the deal.
Before You Buy!