This deal has ended
Dryer Vent Clean Out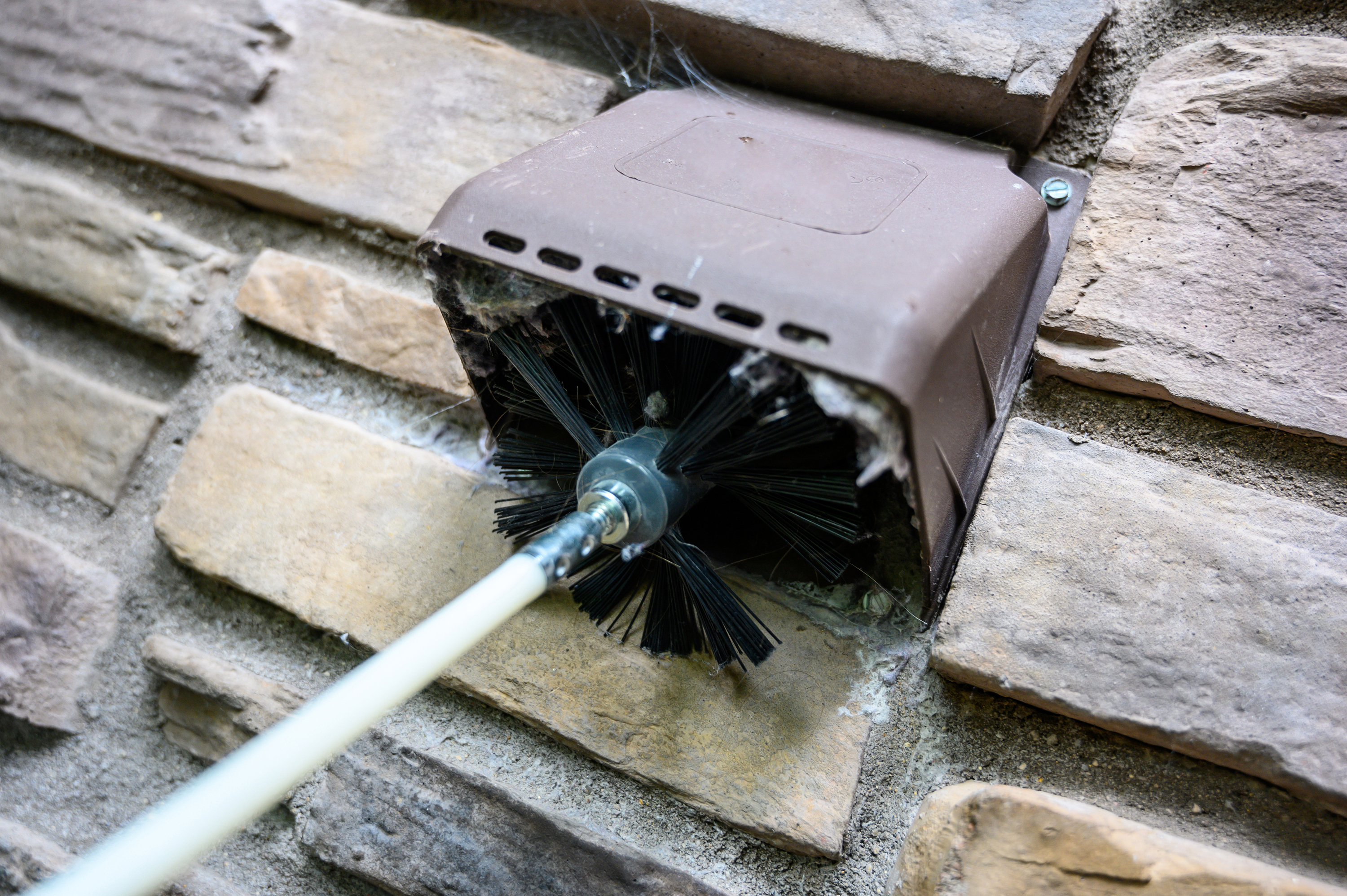 Taking longer to dry your clothes? Your dryer vent may need to be cleaned out.
Get your dryer vent cleaned out for just $69 (normally $99). Triton Home Solutions uses professional-grade tools that allow them to quickly and thoroughly clean the entire length of your ductwork.
No Contact Service
Your dryer vent exhaust ductwork will be cleaned from the vent located on the outside of your home. There is no need to access the inside of your home to provide this service.
Why clean your dryer vent?
-Dry Clothes Faster
-Reduce Fire Risk
-Save Energy
-Save Money (by reducing utility bills)
By code, the maximum length of dryer vent exhaust ductwork shall not exceed 35 feet. This offer covers the full length of your exhaust ductwork, up to 35 feet.
For Your Convenience
We want DIMBY to be the easiest way to buy and enjoy home services. So there's no need to call! After you buy your deal online, you'll be contacted within two weeks to schedule an appointment.
If you'd like, you can contact Triton directly to discuss specific concerns, appointment times, or questions call 913-633-5088. Every effort will be made to accommodate your scheduling needs.
Restrictions
Offer may be purchased through 5/24/2021. Paid Value Never Expires. Promotional Value Expires 10/31/2021. Limit 2 per home. May buy more as gifts. Valid for single-family residential homes only. Good for up to 35 feet of cleaning. No cash value. Not valid with other offers. No partial redemptions. Merchant is solely responsible to purchasers for the care and quality of the advertised goods and services
This deal is not offered in your zip code - . Be sure to update your service zip code at checkout if you still want to buy the deal.
Before You Buy!