This deal has ended
Fence Gate Repair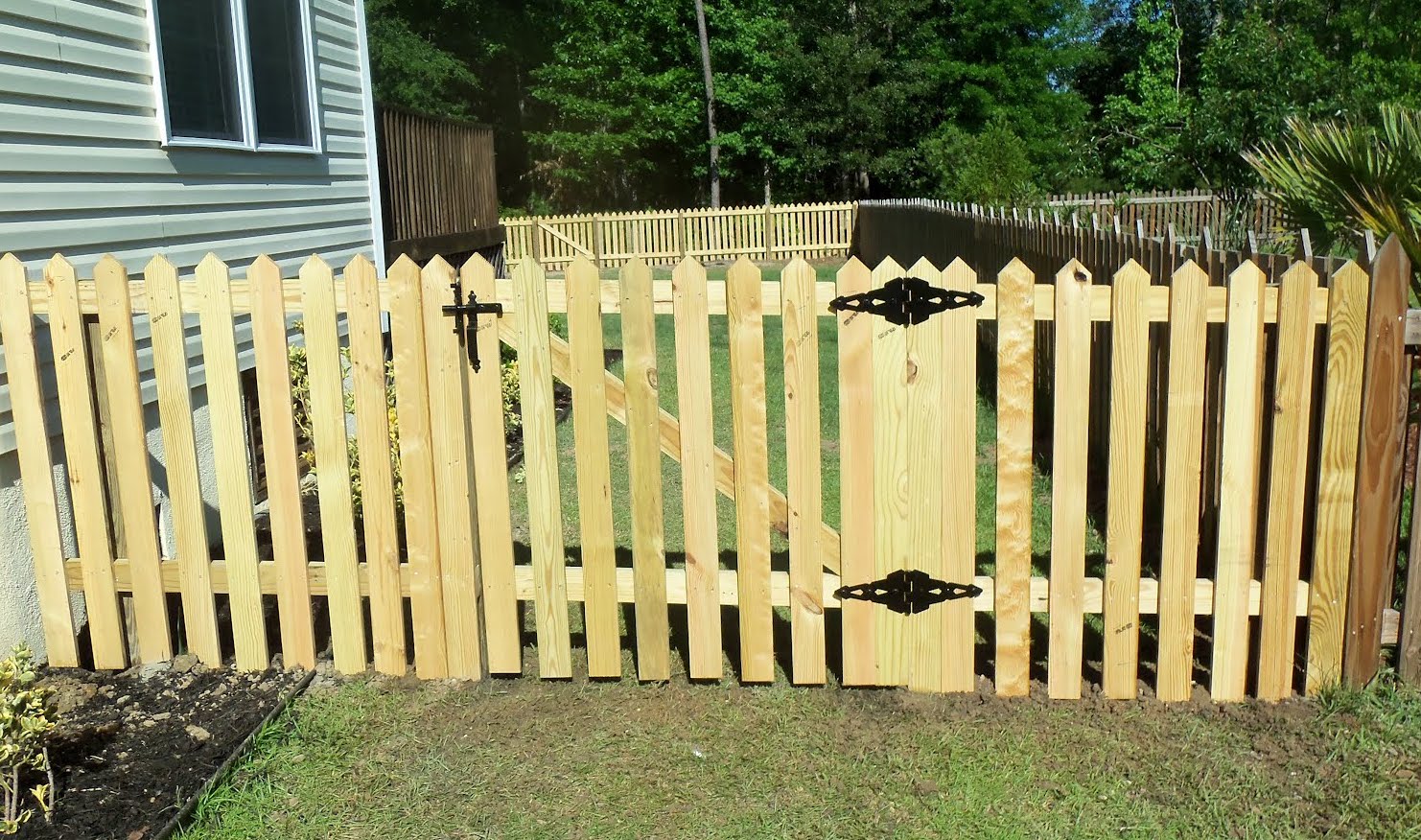 Fence gates take a lot of wear and tear. Hinges, bolts, and clasps start to rust, squeak and creak. Wood posts can rot and cement anchors can crack loose. Eventually, your gate comes out of alignment and no longer closes properly, or at all.
Central Fence Company is offering to repair your fence gates for $139 per gate (normally a $250 value).
This offer applies to both wood fence gates and iron fence gates.
Have more than one gate in need of repair? No problem. Please purchase a voucher for every gate that you'd like repaired. Note that "double swing gates" require two vouchers.
Wood Gate Fences - What's Included
-Full rebuild
-New two-by-fours
-New bolts - all new, black powder coated hinges and latch set
-Realignment and remount
Note for Wood Gate Fences
The new lumber used to rebuild your gate will not match the color of your current fence. Staining is not included in this offer. However, for an additional fee, Central Fence is happy to stain your fence gate to match. Many homeowners, however, prefer to do this themselves and may already have extra stain in their garage. Central Fence is also happy to let you know what stain to buy and where to buy it if you don't have any stain on hand and would like to do it yourself.
Iron Fence Gate - What's Included
-Reattach or realign iron latch and/or latch bar
-Black spray paint and/or rust inhibitor spray
-Minor post adjustments
-Realignment
-If replacement is needed, you may apply this voucher towards the purchase of a new iron gate
Note for Iron Gate Fences
In some cases, it may be more cost-effective to replace your iron fence gate, rather than to repair it. If this is the case, Central Fence Company will advise you on the costs and give you the option of purchasing a new iron gate or if you'd prefer, you may also request a full refund from DIMBY for the cost of your voucher.
Warrenty
Central Fence Company offers a one-year limited warranty on workmanship. So if you have any trouble with your gate for up to 12 months after the date of service, they'll come out to fix the problem.
Insurance
Central Fence is fully insured for your protection.
Possible Additional Fees
-Fence staining service (wood fences, if requested)
-Additional fees may incur if posts are rotted (estimates will be given at the time of service appointment)
Any additional fees will be discussed with the homeowner prior to work being completed. No work will be completed without your prior authorization. If you do not agree to the fees, and choose not to have your fence gate repaired, you will receive a full refund from DIMBY.
Restrictions
Offer may be purchased through 8/20/2018. Paid Value Never Expires. Promotional Value Expires 12/31/2018. No cash value. Not valid with other offers. Partial redemption not allowed. By appointment only, subject to availability. Fence Staining will incur additional fees. Additional fees may incur for rotted posts, and will be billed directly from Central Fence Company at the time of service. Merchant is solely responsible to purchasers for the care and quality of the advertised goods and services.
This deal is not offered in your zip code - . Be sure to update your service zip code at checkout if you still want to buy the deal.
Before You Buy!