This deal has ended
Annual Lawn Mower Service with Pickup and Delivery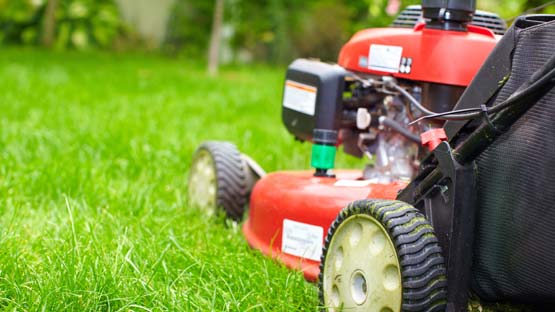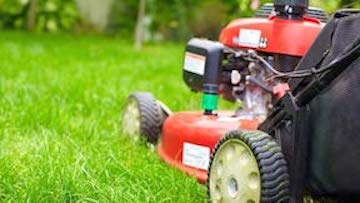 Blue Valley Tractor & Supply is offering an amazing deal to pickup, service, and deliver your standard 21" or 22", walk-behind mower for only $109 (normally a $175 value).
Dirty air filters, old engine oil, fouled spark plugs, dull blades and excessive grass build-up all effect the performance and life span of your mower. Taking care of your lawn requires a mower that can start and perform when you need it to.
Please note that your
MOWER MUST BE OPERATIONAL AND IN RUNNING CONDITION
to be eligible for service. Additional charges will apply for non-operational units.
Walk-Behind Mower Preventative Maintenance Service (standard 22" or less):
-Change engine oil
-Replace spark plug
-Replace air filter
-Lubricate and/or grease mower
-Sharpen blade and clean under deck area
-Add fuel stabilizer to existing fuel
-Clean engine and power wash exterior
-Start and test operation and safety of machine
And the best part is - Blue Valley Tractor & Supply will pickup and deliver your mower(s)!
There's no need to call! If you purchase this offer, you'll receive an email with a pickup date, estimated arrival window, and further instructions. Blue Valley Tractor & Supply will also text (or call) you prior to your pickup date as a reminder to leave out your mower.
Pickup and delivery will be completed one neighborhood at a time, which allows Blue Valley Tractor & Supply to offer this low rate. It's important that you don't miss your pickup date because "go-back" trips are not guaranteed.
If you have questions, email
support@bvtractor.com
or call 913-681-8088. Note that phone lines may be busy, so please leave a message with your name and phone number, and Blue Valley Tractor & Supply will return your call within one business day.
Restrictions
Offer may be purchased through 1/18/2021. Paid Value Never Expires. Promotional Value Expires 5/31/2021. MOWER MUST BE IN RUNNING CONDITION AND OPERATIONAL. Valid for walk-behind mower 22" or less. No purchase limit. No refunds after pick up. Additional charges will apply for non-operational units but only with customer's prior authorization. Return trips for missed pickups are not guaranteed. No cash value. Not valid with other offers. Merchant is solely responsible to purchasers for the care and quality of the advertised goods and services.
This deal is not offered in your zip code - . Be sure to update your service zip code at checkout if you still want to buy the deal.
Before You Buy!