This deal has ended
Full Season of Mosquito Control Treatments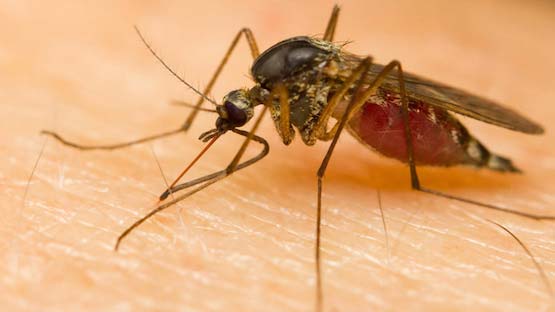 Get a full season of mosquito control for only $199 (normally a $300 value) - that's five monthly treatments - June through October.
Need flea and tick protection too? When purchased together with this offer, flea and tick protection is just $50 more.
Service Provider
Service is provided by commercially certified applicators from Pro Pest - a fully licensed and insured Kansas City company!
Coverage
Coverage for up to 6,000 square feet of surface area is included. This is sufficient for most yards. If more coverage is required, Pro Pest will contact you prior to service to get your approval for any additional fees. Each additional 1,000 square feet is just $15.
Application Schedule
1. Late Spring Application (June)
2. Early Summer Application (July)
3. Mid Summer Application (Aug)
4. Late Summer Application (Sep)
5. Late Summer Application (Oct)
Free Service Calls! (June-October)
How to Schedule
There's no need to call! After you buy this deal online, you will receive a call from Pro Pest if your lawn requires more coverage than the included 6,000 square feet.
100% Satisfaction Guarantee
Pro Pest guarantees your satisfaction with unlimited return service calls in between regularly scheduled monthly visits. And DIMBY protects your purchase with a full refund guarantee prior to service. DIMBY will even pro-rate your refund for any unused portion of your service if you decide to cancel mid-way through the season.
About Pro Pest
Pro Pest has provided pest control in Kansas City since 2007. And they've been recognized by HomeAdvisor and Angie's list as a top provider in pest control.
Restrictions
Offer may be purchased through 5/31/2021. Paid Value Never Expires. Promotional Value Expires 12/31/2021. Not valid for current Pro Pest customers. Includes treatment for up to 6,000 square feet. If additional coverage is required, a charge of $15 per 1,000 sq. ft. will apply with customer's prior approval. No appointments. Service scheduled by neighborhood. Not valid for 24 hour response. No cash value. Not valid with other offers. Partial redemptions not allowed. Merchant is solely responsible to purchasers for the care and quality of the advertised goods and services.
This deal is not offered in your zip code - . Be sure to update your service zip code at checkout if you still want to buy the deal.
Before You Buy!