This deal has ended
Mulch Delivery and Installation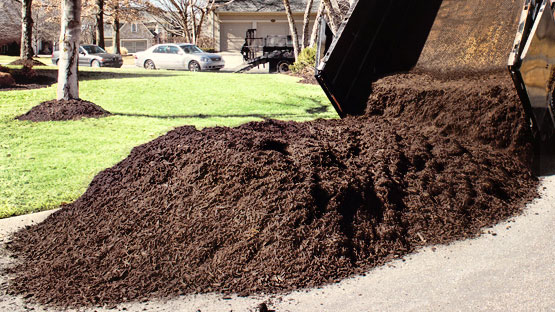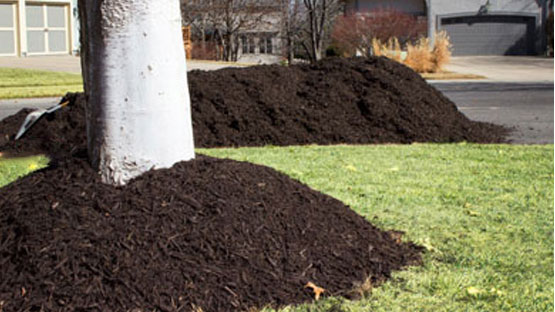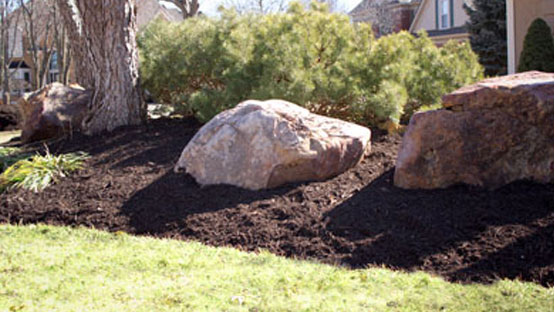 Avoid hours of work hauling and spreading mulch this year and get an amazing deal at the same time! DS Lawn Care is offering 6 cubic yards of premium dark coffee brown colorized hardwood mulch for the incredible price of $525 (normally a $630 value). That's enough mulch to cover nearly 1000 square feet at a depth of 2 inches.
DS Lawn Care will deliver the mulch to your home, and the best part is -- they will install it too! DS Lawn Care does all the work, and your landscape beds, trees and other landscaping will look simply beautiful this spring.
View a high-resolution close-up photo of the mulch included in this deal
The mulch included in this deal is the highest quality hardwood mulch in Kansas City that includes a durable high-quality colorant to help ensure a rich look all-season long.
Please note: mulch installation does not include clean-up of flower beds and landscape areas. Please remove weeds and other debris to ensure timely and proper installation of mulch. Or have DS Lawn Care take care of it for you for an additional fee.
Additional Services (pricing details):
For customers that purchase this DIMBY deal, you may purchase additional services at a reduced rate as shown in the table below:
 

Service

 

Price

 Clean-Up
 

$48 per hour

Edging
 

$1.50 per linear foot
To request additional services, simply let DS Lawn Care know which services you'd like when they call to confirm your installation date. Any additional services will be invoiced by DS Lawn Care.
Only Your Neighborhood
This offer is only available for homes within select neighborhoods. Please do not purchase vouchers for properties outside your neighborhood.
Schedule
In order to offer this high-quality product at such a low price, mulch installations will be scheduled by neighborhood. After you make your purchase online, the provider will call you before your neighborhood's scheduled installation date.
Installation Policies
"Spread Thin" and/or Partial Coverage Not Allowed - To ensure complete customer satisfaction, all pre-existing mulch beds will be mulched to a target depth of approximately two inches. If your mulch beds require more than the six cubic yards included in this offer, you will be contacted to approve the cost of any additional mulch. Of course, if you don't agree to the additional fee, you will receive a full refund. Unfortunately, attempting to "spread thin" six cubic yards of mulch in mulch beds that require eight cubic yards leads to less than satisfactory results.
Pre-Existing Beds Only
Mulch will only be installed in pre-existing mulch beds. Please understand that mulch will not be installed on top of grass. However, new mulch beds can be created or existing mulch beds can be expanded for an additional fee.
After You Buy
If you would like an estimate for additional services you must call DS Lawn Care prior to your scheduled installation. Otherwise, there's no need to call. If you have questions or special requests, please contact DS Lawn Care at at 913-461-5321 or by email at
info@dslawnkc.com
.
Don't wait!
A limited number of deals are available.
Restrictions
Offer may be purchased through 2/22/2022. Paid Value Never Expires. Promotional Value Expires 7/31/2022. Limit 2 vouchers per home (12 cubic yards). Includes delivery and installation of dark coffee brown colorized mulch. Offer may NOT be split between multiple service address. Additional services to be invoiced by DS Lawn Care. No refunds after installation. 24-hour cancellation notice required or $50 "go-back" fee applies. No cash value. Not valid with other offers. Merchant is solely responsible to purchasers for the care and quality of the advertised goods and services.
This deal is not offered in your zip code - . Be sure to update your service zip code at checkout if you still want to buy the deal.
Before You Buy!