This deal has ended
TOTO Drake Toilet Installed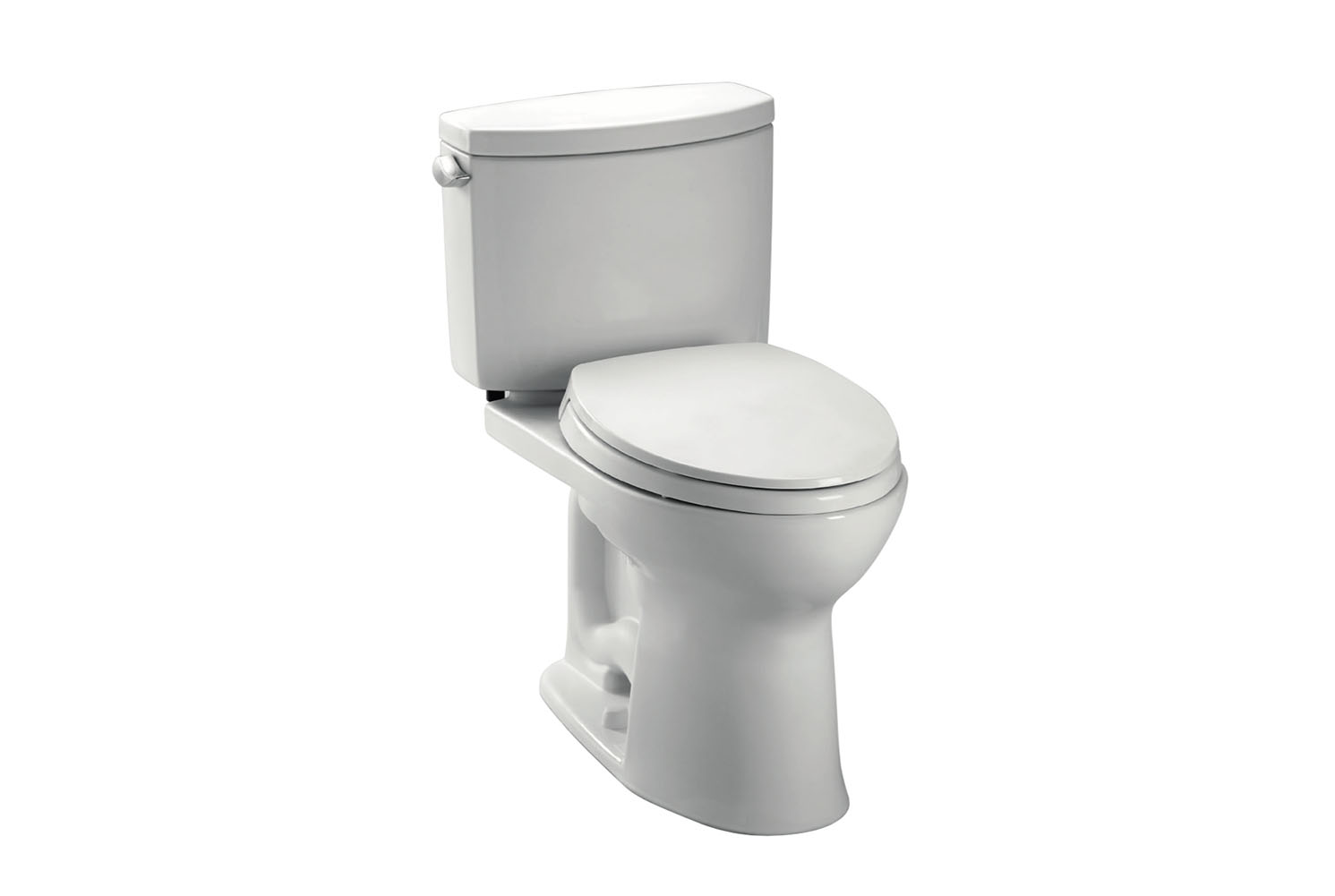 Do you have an old toilet that's leaking or not flushing properly? Or maybe you have a newer home with "builder grade" toilets that don't flush well.
R-Mech Plumbing, Heating, and Cooling is offering to replace your old toilet with one of the best toilets ever made for only $399 (normally a $699 value).
Included in this deal is the newest version of the TOTO Drake® II Close Coupled Toilet (1.28GPF) - which comes in cotton white, at universal height, with an elongated front bowl, and soft close seat - Model: CST454CEF(R)(G).
Everything's Included
This deal includes professional installation by one of the highest rated plumbing companies in Kansas City. It also includes everything needed to install your new toilet, with their Standard Install Kit - a wax ring, supply line, and a pair of closet bolts to secure your toilet to the floor. And of course, R-Mech will even remove your old toilet and haul it away.
Why the TOTO Drake?
One Internet search is all it takes to see why the TOTO Drake is such a popular toilet. People love the TOTO Drake II because (1) it's designed to resist clogging, (2) offers DYNAMAX TORNADO FLUSH® utilizes 360 cleaning power to reach every part of the bowl, (3) stays clean with a smooth glaze, (4) looks great with a chrome trip lever, (5) is comfortable to use, and perhaps most importantly, the TOTO Drake offers trouble-free operation for years. And with the soft-close seat, you'll never have to listen to the toilet lid slamming on the bowl, ever again.
Features:
-Tornado Flush® Flushing System
-Computer Designed, Fully Glazed Trapway
-"Universal Height"
-Elongated Front Bowl
-SoftClose® seat
-Chrome Trip Lever
-Close coupled commercial grade, high performance toilet
-CeFiONtect® ceramic glaze - prevents waste and bacteria from sticking to ceramic surfaces
Specifications:
-Water Use 1.28 GPF/4.8LPF
-Flush System Tornado Flush™
-Min. Water Pressure 8 psi (static)
-Water Surface 7-1/8" x 9-1/8"
-Trap Diameter 2-1/8"
-Rough-in 12"
-Trap Seal 2-1/8"
-Warranty: One Year Limited
View full specification sheet
Installation Details
There's no need to call! To offer this low rate, purchase orders are made in bulk and service will be scheduled by neighborhood. Please allow up to two weeks for R-Mech to contact you to schedule an appointment.
All pictures shown are for illustration purpose only. Actual product may vary due to product enhancement.
Restrictions
Offer may be purchased through 9/28/2020. Paid Value Never Expires. Promotional Value Expires 4/30/2021. Includes a white TOTO Drake Toilet (Model: CST454CEF(R)(G)) with elongated front bowl, universal height, soft close seat (Model: SS234#01) and a Standard Install Kit. Appointment required and subject to availability. Not valid with other offers. No refunds after installation. Only available in white. Merchant is solely responsible for the care and quality of the advertised goods and services.
This deal is not offered in your zip code - . Be sure to update your service zip code at checkout if you still want to buy the deal.
Before You Buy!