This deal has ended
Water Heater Flush, Check, and Service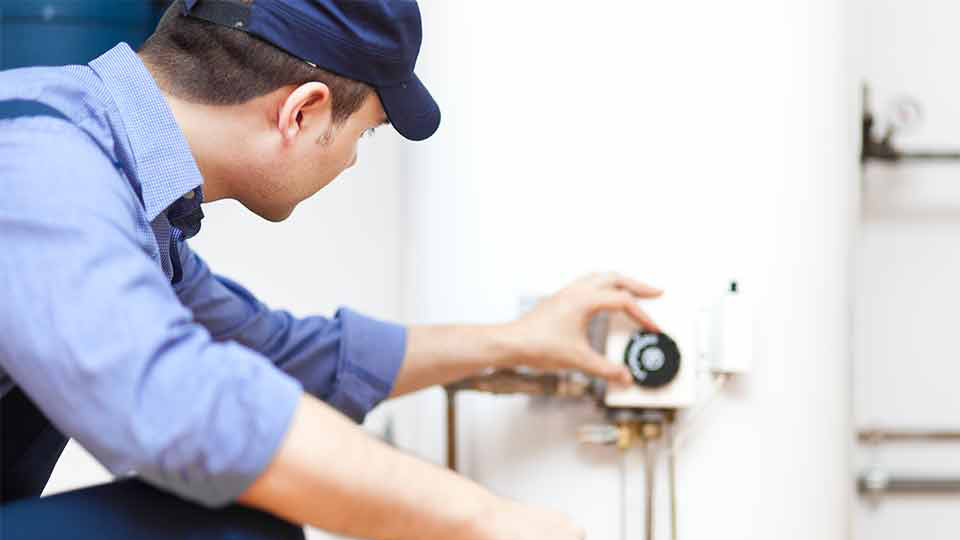 Get your water heater (tank or tankless) professionally flushed, checked, and serviced to make sure it's operating safely and efficiently with this deal from locally owned, R-Mech Heating, Cooling, and Plumbing.
For only $99 (normally a $139 value), R-Mech will thoroughly flush, check, and service your conventional tank water heater. Have a tankless water heater? No problem. The plumbers at R-Mech are tankless experts. But be sure to purchase the $129 voucher, which covers the additional cost of the specialized flushing solution required by tankless units.
If you have two water heaters - please make sure to buy two deals - one for each unit that you'd like to have serviced.
There's no need to call!
After you buy this deal online, you will receive a call, email, or text message to schedule your service.
Scheduling
In order to offer this great service at such a low rate, service will be scheduled by neighborhood.
Like anything mechanical, your water heater unit requires annual maintenance to ensure that it works well through the whole winter. R-Mech will ensure it performs at its best.
Annual Water Heater Service
A complete annual water heater flush, check, and service includes a full flush (drain, flush, and refill), a complete safety and operational check and basic servicing and/or adjustments as needed. R-Mech will also check your water heater's expansion tank, if equipped. Please note that replacement parts, if needed, will incur an additional fee with your prior authorization.
Water heater manufacturers recommend flushing your water heater regularly in order to remove silt, scale, and sediment build-up. Regularly flushing and servicing your water heater will improve or maintain your "heating speed", reduce operational costs, and extend the life of your water heater.
Diagnostic Call
If your water heater isn't operating or isn't operating correctly you can apply this deal towards a diagnostic call. R-Mech will assess the issue and provide you a quote to repair the primary problem. Diagnostic calls include vehicle trip charge and first half-hour service to diagnose any heating issue you are experiencing.
Restrictions
Offer may be purchased through 8/7/2023. Paid Value Never Expires. Promotional Value Expires 2/29/2024. Limit 2 per home. Appointment required and subject to availability. Not valid with other offers. Merchant is solely responsible for the care and quality of the advertised goods and services.
This deal is not offered in your zip code - . Be sure to update your service zip code at checkout if you still want to buy the deal.
Before You Buy!